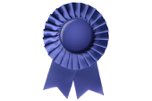 In some states to perform Horizontal Directional Drilling (HDD) operations for the purpose of installing an "encasement" or "product pipe" and or "conduit" underground for the proposed use of gas, water, electrical, telecommunications, sewer and irrigation, you are required to have either a horizontal directional drilling contractor license, directional boring license or pipeline contractor's license.
The Horizontal Directional Drilling (Boring) Contractor
The Horizontal Directional Drilling Contractor's principal business is in connection with fixed works requiring specialized directional boring knowledge and skill.
The Pipeline Contractor
A pipeline contractor fabricates and installs pipelines for the conveyance of fluids, such as water, gas, or petroleum, or for the containment or protection of any other material, including the application of protective coatings or systems and the trenching, boring, shoring, backfilling, compacting, paving and surfacing necessary to complete the installation of such pipelines
About The Horizontal Directional Drilling (HDD) License
A horizontal directional drilling contractor is a specialized contractor whose principal directional boring contracting business is in connection with fixed works requiring specialized horizontal directional drilling knowledge and skill, including the following divisions or subjects: irrigation, drainage, water power, water supply, flood control, inland water ways, harbors, docks and wharves, shipyards and ports, dams and hydroelectric projects, levees, river control and reclamation works, railroads, highways, streets and roads, tunnels, airports and airways, sewers and sewage disposal plants and systems, waste reduction plants, bridges, overpasses, underpasses and other similar works, pipelines and other systems for the transmission of petroleum and other liquids or gaseous substances, parks, playgrounds and other recreational works, refineries, chemical plants and similar industrial plants requiring specialized engineering knowledge and skill, powerhouses, power plants and other utilities plants and installations, mines and metallurgical plants, land leveling and earthmoving projects, excavating, grading, trenching, paving and surfacing work, and cement and concrete works in connection with the above mentioned fixed works.

Boring Contractors Certifications | IS Networld
When required to maintain compliance for our hiring clients and regulatory agencies, Boring Contractors, LLC uses ISNetworld to maintain our information in one centralized platform.
We use ISNetworld to help streamline the process of collecting and maintaining safety, insurance, quality and regulatory information on our contractors and suppliers.
Through collecting and verifying safety, procurement, quality and regulatory data from more than 65,000 contractors and suppliers worldwide, ISN's online platform, ISNetworld helps us engage qualified contractors and suppliers worldwide.
#141b
#141c

Boring Contractors Certifications | Veriforce
We rely on Veriforce in our work for the nation's leading energy & utilities companies and contractors as the single-source provider of key information solutions necessary for the safety of our workforce and the communities we serve.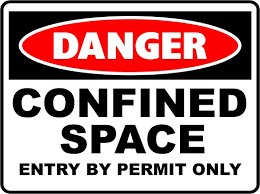 Boring Contractors Certifications | Confined Space Entry
A confined space is a space with limited entry and egress and not suitable for human inhabitants. An example is the interior of a storage tank, occasionally entered by maintenance workers but not intended for human occupancy.
Prior to the start of any project that includes confined space entry our personnel our first provided comprehensive confined space entry safety training and permitting before entering the job site.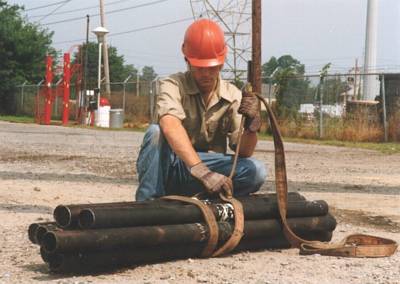 Boring Contractors Certifications | Rigging
A rigger is a team member who has been trained and certified to handle and move our loads. The level of certification depends upon the individual's training, knowledge, skill base, and ability to perform functions related to the selection, inspection, and proper use of our rigging equipment.
Our team member may be qualified in another craft or trade and carry an occupational title such as iron worker, electrician, carpenter, millwright, mechanic, laborer, mason, longshoreman, lineman, pipe fitter, boilermaker, drill operator or locator.
Each of our crews have designated riggers trained to handle and move both our drilling equipment and utility pipe loads.

Boring Contractors Certifications | Union Pacific Railroad
More About the eRail Program from Union Pacific
Union Pacific and its contractors have a mutual interest in providing a safe workplace for the existing employees of both Parties and in maintaining the integrity and security of Union Pacific's facilities. To help ensure this goal, Union Pacific has instituted a Controlled Access Policy. All persons seeking admission to Union Pacific property will apply (the "Applicants") for admission to the property. The contractor and subcontractor, including its personnel and employees, must be in full compliance with the Controlled Access Policy within thirty (30) days of performing work on Railroad property. The contractor and subcontractor shall, at their sole cost and expense, conduct background investigations of Applicants prior to their admission to the property.
Railroad Contractors must register their company, and its personnel and/or employees performing work on Railroad property, with the eRailSafe program immediately and be in compliance within 30 days. The current risk assessment provider is e-VERIFILE.com, Inc., located at 900 Circle 75 Parkway, Suite 1550, Atlanta, Georgia 30339, 800-560-6435. You must have your vendor number, as provided by Union Pacific, prior to calling eRailSafe.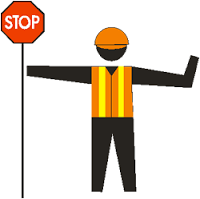 Boring Contractors Certifications | Work Zone Traffic Control Certified
The control of all road users through a temporary traffic control (TTC) zone is an essential part of highway construction, utility work, maintenance operations, and the management of traffic incidents. It is required to plan for the needs of all road users including motorists, bicyclists, and pedestrians, including persons with disabilities, in accordance with the Americans with Disabilities Act of 1999 (ADA), Title II, Paragraph 35.130.
We work closely with both the private and municipal sector's when our projects require any type of traffic control whether for directional drilling or auger boring services.