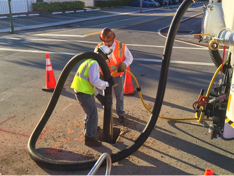 Potholing also known as (Vacuum Excavation, Utility Potholing, Vacuum Potholing, Hydro-Vac Services and Potholing Services) is the practice of digging a test hole to expose underground utilities to ascertain the horizontal and vertical location of the facility.
The horizontal and vertical position of the exposed facility must be tied to a survey benchmark or permanent above grade feature. The position may be identified by GPS or traditional survey coordinates or by measuring the distance, with a tape measure, to permanent features in three horizontal directions. In addition, the vertical distance below grade should be obtained.
Nearly all municipalities and utility companies consider potholing mandatory.
The four stages of utility potholing are:
1. Utility Location and Surface Opening
2. Exposing (Daylighting Utilities)
3. Soil Extraction (Water+Air Vacuum)
4. Utility Depth Measurement & Mapping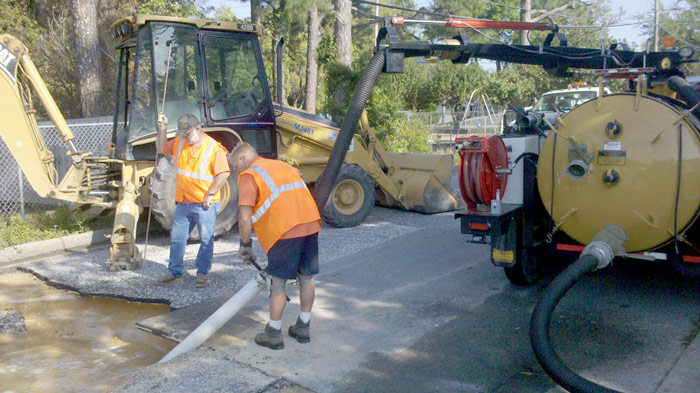 Boring Contractors Potholing Service | Utility Location and Surfacing
We utilize a technology called air/vacuum excavation to locate, expose and map facilities. Air/Vacuum technologies are employed to quickly and efficiently move soil from the test hole to holding tank on the truck.
Location & Surface Opening:
Utilities are designated and marked using highly specialized electromagnetic and radio frequency instruments. Once marked, a 12" square opening is made just above the utility area.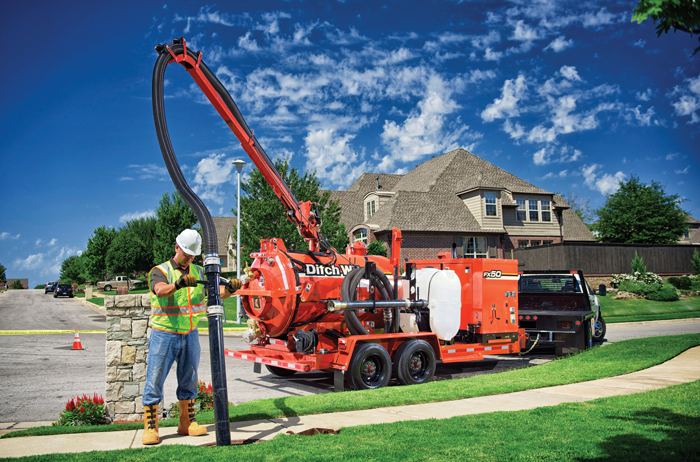 Boring Contractors Potholing Services | Exposing Utilities
Buried power lines and other facilities can be easily damaged and are dangerous to contact. Before you can safely cross or work close to an underground utility line with power digging equipment, you must see the lines with your own eyes.
Exposing or day-lighting: Existing buried utilities are uncovered via an air vacuum high pressure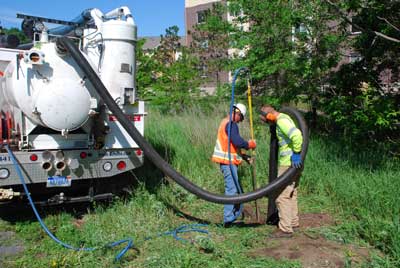 Boring Contractors Potholing Services | Utility Depth Measurement & Mapping
Depth Measurement & Mapping: With the utilities exposed, facility depth can be verified, and mapping/surveying activities can be accurately performed.